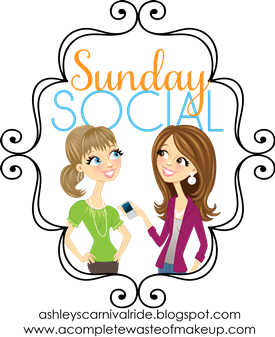 1. What is the name of your blog and how did you come up with it?
I am guilty of using "That's what she said" and I also LOVE plays on words. Initially, I thought my blog would just be about books, so I changed said to read, because it rhymes and it's kind of a pun and I just thought it was ever so cute! ;)
2. What do you love the most about blogging?
I live in a small town, away from my sisters, mom and aunts. For years, I've felt stifled here as a result of being away from my closest friends and family, the people who really know me and I love that I have a voice and surprisingly, I have a lot in common with the other bloggers I've connected with. I was so happy to find that despite living in a small town and being busy with mommy, wife and full time job duties, there is still another world out there and I am so happy to be able to connect to it. Sometimes, you just want to share your random thoughts and opinions and having a blog is a great way to do that. I love making news friends and finding out I have so much in common with people and I LOVE To make people laugh. So if I can meet new people, vent my thoughts and make someone "LOL" (at least type that they are laughing, who knows if anyone ever literally laughs out loud) then that's the best of a lot of worlds!
3. What are your 2 favorite posts you've written?
4. What is something you'd want to tell someone just starting out in blog world?
Stalk. That is not as creepy as it sounds. I found that reading others blogs and finding link ups and blog hops was essential in connecting with other bloggers. Also, be sure to comment. I love getting comments (hint hint) so I try and leave one whenever I can come up with something witty and whenever I have a thought while reading a post, I usually share it in the comments. Connect, connect, connect!
5. Biggest blogging learning experience you've had?
That there are friends to be made out in the world!!
6. Give us 3 blogs we NEED to be following that you love.