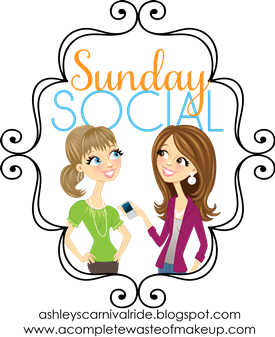 1. What do you miss most about being a kid? Having nothing to do all day but play with my sister. Jessica and I would play "dorm" and pretend we were in college. We'd dress up in my mom's heels and play "office"...lots of pretend
scenarios
and rooms! Looking back, I am impressed with our imaginations.
2. Did you have a nickname growing up? My mom called my sister and I Ralph and Randy from A Christmas Story and my dad's family called me Jenni Jo (my middle name)
3. What was your favorite thing to do at recess?
Play on the swings or monkey bars. Though I distinctly remember getting a note home in 4th grade because some friends (I am sure it was all their ideas) and I made a giant boob in the sandbox...with a pine cone for a nipple. Genius, I think.
4. What did you want to be when you grew up? I can't remember wanting to be anything other than an author.
5. What was your favorite toy? Hands down, it was a doll I named Ashley. I got her when I was just 3 or so and I was scarily attached to her. We lost her once and my mom replaced her with a different one and when I noticed this imposter was cleaner than my Ashley, she told me she had given her a bath. I found out later she found the original and snuck her back into the rotation :) She shows up in practically any picture of me in the 90s.
Here we are circa 1990ish:
And here is Reese, hugging Ashley. Ashley has a special place in her room :)
6. What is the funniest thing you did as a kid that your parents still remind you about? The story that gets told again and again goes like this: My mom and aunt were trying on clothes in the dressing rooms at JC Penny (again, the 90s :) and I guess I decided to go for a run. I started on one end of the long dressing room hallway and sprinted down the hallway. I actually remember this point: I was looking at the ground the whole time I was running and when I reached the mirror, I thought it was a doorway into another hallway and then BAAAM! Ran smack into the mirror at the end. Left a nose smudge and everything. We had to fill out an incident report and the whole bit. This story is pretty much a classic in our family.