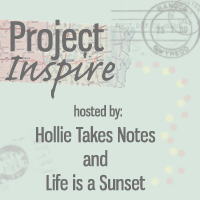 My card swap was complete today when I got the sweetest, most perfect card in the mail from
Hilary @ Diaries of Doers.
Here's the beautiful card she sent me.
Here's the card I sent Hillary. I thought the word "create" was fitting for her, because if you read her blog, you know she loves to "create" things, especially things for her house. It's my dream house! I want to hang out in her kitchen!
And here are some more that I have made!
I love making cards! It's so nice to always have something on hand to send to a friend on a moments' notice. You never know when someone may need a smile sent their way ;)