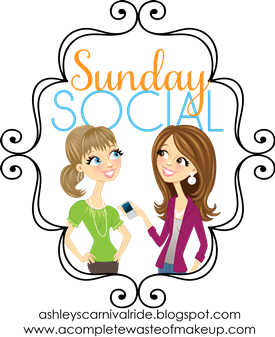 1. What is your favorite Holiday season tradition?
We're still trying to cultivate traditions. We are always at our house on Christmas morning and so last year I had a great idea to make a nice breakfast. No one like my monkey bread :( So this year I will scour Pinterest looking for the perfect, fun breakfast they will like!
2. Do you have a certain Holiday movie you watch more than others? If so what is it?
Love Actually for me, Christmas Vacation for Rebel and the classic Christmas stories like Frosty The Snowman for the kids. We love them all!
3. Show us your favorite decoration or pinterest decoration you wish you could have
All I want for Christmas is You and Santa Claus Is Coming To Town ( I randomly start singing this out loud as a gentle reminder when the kids are misbehaving :) I always watch Love Actually every holiday season and it's just a perfect fit that my favorite holiday movie has my favorite holiday song in it!
5. Favorite Holiday dessert? I just love all the holiday cookies and chocolate covered pretzels! I am more of a main course kind of girl. I get way more excited about snacky foods than I do about desserts! A
t my mother in laws house, she makes Chili, Potato Soup and Oyster Stew that we eat all day long on Christmas Eve. We also have snack like foods and my favorite to bring has always been beer bread with dips. You tear the bread into chunks and it's moist, almost chewy and doesn't crumble so it's perfect for dipping! My favorite mix is
Tastefully Simple's Bountiful Beer Bread.
I just had a realization that I could probably make it from scratch, so I went and pinned a recipe too. My favorite dip to go with it is embarrassingly easy. It's 16oz sour cream and a dry packet of Hidden Valley Fiesta Ranch dip. It's just so good, I can't help it!
But I also have a whole Pinterest board
dedicated to dips, so I will probably bring one of those too!
6. What is on your wish list this year?
Sometimes when I get bored, I pin whatever my little heart desires and dream that by making a
Pinterest board with my wishes
, they will magically appear under the tree. But for real: A Keurig coffee maker, some shelving system for my craft area and perfume. I am lusting over: