It's time for the Pit and Peak Link up with Bold Butter Baby and Teals of a Twenty Something.
If this post's tone comes out a little too overly optimistic, don't be annoyed, I am totally faking it.
My son has the flu and this morning marked the second day I have been up at the butt crack of dawn with him. The bags under my eyes have bags. My anxiety of the flu taking over my household has brought back the eye twitch in my eyelid that started some where around the holiday season. I think it's because I accidentally read about this year's flu season on WebMD.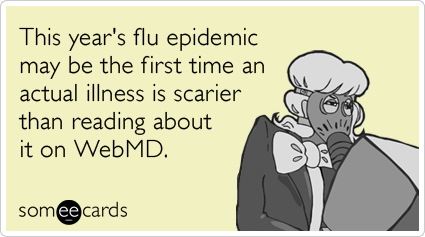 Warning: Only use WebMD to HYPOTHETICALLY diagnose yourself.
Everything else is just scary.
Pit: Obvs, it's been having a sick kid. He's wheezing, his voice is 3 octaves higher and when he coughs, it sounds like an exorcism. His fever is scary. When I cuddle with him, at first, I was happy for the warmth to cuddle with, then I realize that's the fever radiating, not a space heater.
Update: I just heard him toot and then giggle to himself over on the couch. So at least I know there's some sense of normalcy around here, even with the flu taking up residency.
We'll get over this just fine. It's nothing a little over the counter meds, 7 UP and cartoons can't beat.
The Peak: That's easy! The give a way for the Erin Condren $25 store credit has been the peak of the week for me. I am having so much fun meeting new people and seeing so many of you loving all of their planners and products! I think I am having a bit of a love affair with my planner. I take it everywhere with me. I love doodling in the pages and have used every color of ink, just because I can. My life looks so much more interesting when I get to plan it all out in pinks, oranges and greens!
Another peak is that my sister and her cute little baby bump will be here this weekend and she's taking the kids' pictures
(I just now realized Ryder might not be up to this, with the plague and all...ugh). But she and I picked out the cutest Valentine's Day outfits for them so I am looking forward to the cuteness!
Wow, I am so lucky, I just thought of ANOTHER peak! I have NOTHING to do this weekend! Other than meet one of my dearest high school friends for lunch with our husbands on Sunday, this girl is going to be in weekend gear until Monday!
(weekend gear: no bra, baggy sweats, smudged mascara. You know the drill.)
Have a marvelous weekend!
Oh, and P.S. If you are looking for a book to pick up over the weekend, go get The Shoemaker's Wife by Adriani Tragiani. Honestly. Thanks to this amazing book, my drives to work have been transformed into a vacation in the Italian Alps in 1905. SO GOOD.