This weekend while shopping in Kansas City, it was like serendipity kept putting these books in my hands.
Some of them I forced myself to put back down, but most I bought because I just couldn't imagine leaving them behind. I have so much I want to rave about from my trip to KC that I am going to save for another post, so I will spare the details for now, but I thought telling you about the books I bought would be a fun way to mix up this week's book round up!
This beautiful pocket sized collection of poems in Anthropoligie (aka, my heaven)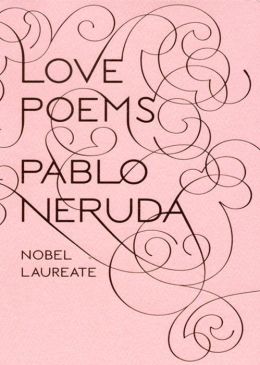 "Laugh at the night, at the day, at the moon, laugh at the twisted streets on the island, laugh at this clumsy boy who loves you, but when I open my eyes and close them, when my steps go, when my steps return, deny me bread, deny me air, light, spring, but never your laughter, for I would die..."
This book, called I Am Her, I found at The Paper Source.
I am super weird (in case you didn't know that already) because when I walk into a new store that I love, I almost cry.
I have no idea why this happens. Maybe I wasn't stimulated enough as an infant, maybe I am not used to beautiful things lining the walls or bright colors. But when I walked in that store and saw all the lovely words on heartfelt greeting cards and the brightly colored stationary and the artsy, poetic books, I just wanted to sit on the floor and soak it all in.Like I said, weird But since I am fully aware that I am odd, it makes it all okay, right?
So I picked up this book and teared up.
It's a beautiful book of inspiring quotes, poems and interactive questions meant to provoke thoughts and feelings of confidence and inspiration to be the woman you want.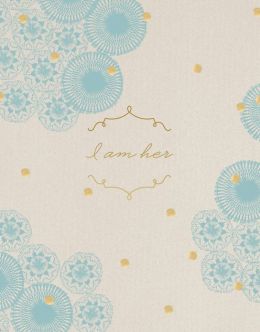 "She promises herself adventure, new places, different views, a chance to get lost. She infuses her day with newness and wonder. She notices the little things, gets a cup of coffee at a different cafe, takes the long way home. She discovers so much unexpected joy. She begins to love the journey.
...I am her."
This passage is followed by a place to write your own simple discoveries and unexpected joys.
I think this is a great book for me because sometimes I think I miss the little things, and they are hard to miss when you finally sit down and take the time to write them down, remember them and see tiny miracles in writing.
The next book I brought home with me was a suggestion from one of the girls on the trip with me. Trish has this book in her purse and jots down notes whenever she does one of the things in the book .
It's 365 simple ways to treat yourself and others kindly. Flip to any page and choose one thing to do.
I think it's one of those things than can help you light up your world around you but simply starting with igniting a fire within you first.
"Teach someone one of your skills.
Write a letter.
Deliver cookies to a friend.
Turn off your cell phone. "
I have seen this next book and heard about it everywhere, so I thought it was finally time to crack it open. Lately, I have been feeling a little down. Almost like I've been a dark room for a while, with no natural light from the windows or no calming, flickering candlelight to illuminate what's around me.
These books, and this trip with 5 wonderful ladies, and this yearning I have had for a while to write, have made me start noticing these tiny flickers of color and light that have been spilling through the cracks and under the doorways of this dark room I've been sitting in for months.
And this bright book just might help me throw back the curtains and light that candle.
Any where is a good place to start.
"Identify what brings you joy, satisfaction and engagement,
what brings you guilt, anger, boredom and remorse, make
resolutions and identify concrete actions that will boost happiness,
And then finally, keep your resolutions."
These books may just be paper, just typed words.
But for me, I know that words hold comfort, answers and hints to what I can do add more light into my life.
I would love to hear from you if you've read these books or have found comfort from other books.