It's a three letter command, how can it be that hard?
It wasn't until a couple months go when the owner of Etsy shop Honeysuckle Road bought an ad swap on my blog that I stumbled upon those 3 simple words in her shop on a cuff bracelet. I instantly fell in love with the bracelet but what's more, I fell in love with the words.
I was lucky that the Etsy shop owner, Deonne is the sweetest ever and sent me the cuff bracelet to show off!
Everytime I wear it, I am reminded of all the little things that make me happy
Bliss is such an amazing word if you really think about it.
When I wear it I am reminded of all the things that make me feel like I have found my bliss:
My bliss is...snuggling on the couch with a good book, a comfy blanket and a cup of coffee (with caramel machiatto creamer and 1 Splenda)
My bliss is...sending an note to a friend via snail mail for no reason other than to say hello.
My bliss is...someone telling me how cute and well behaved my children are.
My bliss is...the moment of awe that comes over me when I listen to R1 read.
My bliss is...winky faces from across a crowded room.
My bliss is...coloring on the floor with a new Big 64 Crayola box and then putting them all back in groups of hues.
My bliss is...a cold cold room with plenty of blankets and pillows to keep me warm.
My bliss is...writing on this blog.
My bliss is...telling someone about a book that I love and then hearing how much they loved it too.
My bliss is...Target and Hobby Lobby's clearance aisles.
My bliss is...a new outfit and a forgiving mirror.
My bliss is...the beginning stages of planning a trip away somewhere.
My bliss is...getting sonogram pictures from friends who are newly expecting and ecstatic...
My bliss is...a datenight with a movie that sparks a ton of conversation and excitement.
My bliss is...long talks with my mom, aunts, sister and grandmother.
My bliss is...pinning imaginary houses and weddings on Pinterest.
My bliss is...Barefoot mascato and a 48 Hours mystery marathon with my girl, Maureen Maher.
My bliss is...taking a leap of courage and going after something I didn't even know I wanted so bad.
My bliss is...seeing complete happiness and contentness on my horizon and knowing that I am on my way.
Visit Deonne's Shop, Honeysuckle Road and let her show you bliss through her amazing hand stamped jewelry.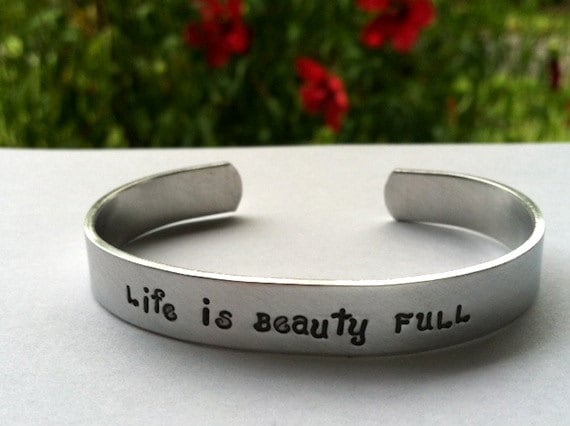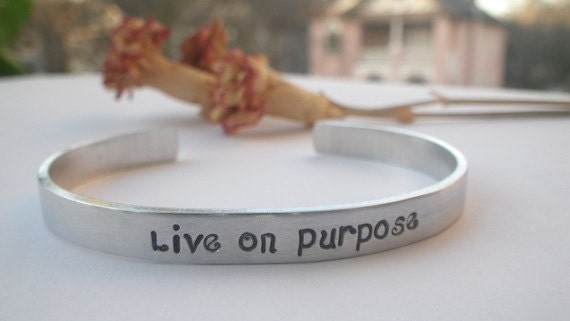 Now tell me, what is your bliss?