Well lookee there, someone finally got the motivation to do a weekend recap again!
I present to you: The weekend we spend in Kansas City shopping, cheering and smiling ALOT:
1. I saw this sign on a "mom apparel" shop and just about went inside just to tell them they obviously have never met a blogger. "There is life outside of yoga pants and we will help you find it" they say. I'm sure there IS life outside of yoga pants but I can't imagine why you'd ever want to go there. That's a terrible idea. Shopping on the Plaza in Kansas City is one of my favorites. I can't even pin point why. Maybe it's the fountains, maybe it's the charming rooftops, and it's maybe a little because I can live in a dreamworld by window shopping at Tiffany's and Michael Kors. I also love people watching from the upstairs window of the Starbucks inside Barnes and Noble. All around, if we could have stayed for hours and hours, I would have accepted the challenge with jingle bells on.
2. Have I ever talked about my niece Lucy on here? Oh that's right, I have. Only about a gazillion times. Because she's amazingly cute and huggable and will smile at just about anything. Sunday we stopped my sister's for a great afternoon of lounging, football and making baby noises at my favorite little butterball.
3. The fountains on the Plaza are beautiful and they're even more stunning when they are covered in icicles. I thought this was fake at first!
4. We stopped for lunch at Buffalo Wild Wings and our 19 year old waiter suggested putting a shot of Fireball whiskey in my Angry Orchard Apple Ale draft. (He swore his of-age friends had "told" him about it. Right.) But friends let me tell you, it was perfection in a glass. Not to sound like Chris Klein circa 1999, but it was like warm apple pie. Amazing.
5. Snacks for the drive home. Because when you've already drank your weight times 10 in food and beer, you might was well come down on a high.
6. More of me in my happy place: with my sis Jessica and her wonderful babes.
7. The first snow of the year. And it's perfect, powdery and soft. I love it! Now, when said snowfall turns to ice, I will be singing a different tune. But for now, I'll enjoy it.
*Notes on things that happened that I didn't get pictures of: This weekend I also discovered the AWESOME-NESS that is Soccer Fandom. Holy COW those people are intense. We walked in a bar to hear crazy cheers and I assumed they were cheering for Mizzou but come to find out, no one was even paying attention to the Tigers. It was all about Sporting Kansas City. And in the 1 hour I watched the fans and the game, I can tell there's a chance I might become a die hard myself. Now, will I wear a crochet soccer scarf and have my buddies lift me up in the air, twirling me around in celebration like the one dude we saw? Probably not. But still, watching Sporting win the MLS cup in the longest overtime EVER was exhilarating.
This weekend was pretty much jammed packed with all of my favorite things.
SPEAKING OF MY FAVORITE THINGS
(best segue ever by the way)
I have a very special treat for you today.
My blog idol Ashten at Always Ashten (the girl who never fails to make me giggle and nod in agreement with all the things we have in common) is here to tell you about her favorite Holiday things, in honor of a little link up Steph and Life According to Steph and I are hosting on December 18.
Come back and link up your FAVORITE things about 2013. Your favorite posts, other bloggers' posts, your favorite Tweets, the best vacations you took, the best TV shows, books, recipes, whatever! Hell you can even write about your favorite socks or dog walks. Anything goes!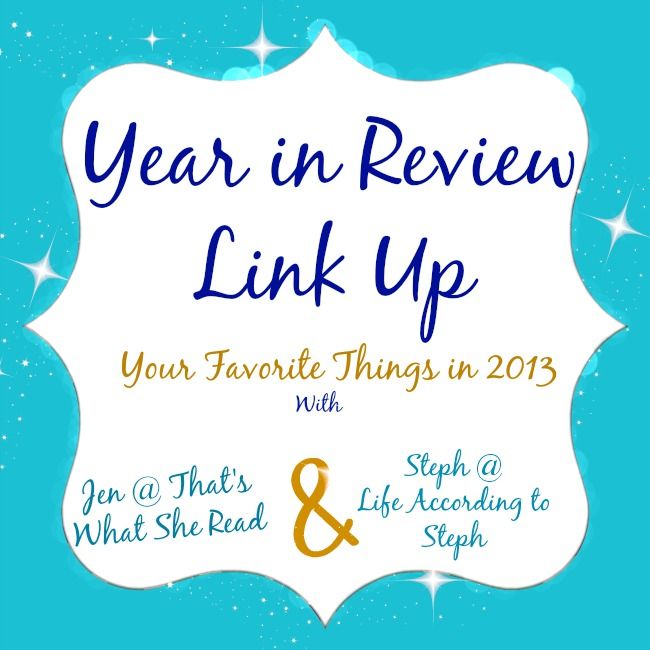 So here's Ashten to blow your mind with her cuteness and affinity for amazing Christmas movies!