Weekly Book Round Up
I have been looking forward to Sunday all week just for this one moment:
After the morning calms down and the littles cuddle on the couch with a movie and I can sit with them and write about the books that have caught my attention in my magazines.
And the bonus? It's raining out. What's greater than books, coffee and a dreary, cool morning outside?
Liz sent me Bel Canto, by Ann Panchett.
She also sent me the nicest note and a Keep Calm and Have a Cupcake bookmark. Pretty perfect, if you ask me!
I have heard of this book before, so I was happy she thought I would like it. It's been awarded several times and was included on Amazon's Best Books of the Year in 2001.
From Goodreads:
In an unnamed South American country, a world-renowned soprano sings at a birthday party in honor of a visiting Japanese industrial titan. His hosts hope that Mr. Hosokawa can be persuaded to build a factory in their Third World backwater. Alas, in the opening sequence, just as the accompanist kisses the soprano, a ragtag band of 18 terrorists enters the vice-presidential mansion through the air conditioning ducts. Their quarry is the president, who has unfortunately stayed home to watch a favorite soap opera. And thus, from the beginning, things go awry.
Thanks so much to Liz! I can't wait to get started on it!
Okay, so on to the books that made news this week.
The one that MOST intrigued me was in People:
Chanel Bonfire by Wendy Lawless.
I LOVE memiors. I even love reading memoirs about people I have never even heard of. And then I obsessively Google them and trying to find pictures of them.
Wendy Lawless is an actress. I've never heard of her, but according to IMDB.com, she was on Caroline in the City and Grace Under Fire in the 90s, so I have probably seen her. Her story seems riveting:
"If the question 'What will happen next' is the one you are asking every day when your 9, you're pretty much guaranteed a fraught childhood," wrote the reviewer in People. Wendy's mother is a "gimlet downing, social climbing mother" who takes them to a candy store one day and locks them in a closet the next. She tells the story of how her mother ruined her and her sister's life. Apparently, Lawless' mother say her daughters as both her competition and what she couldn't live without.
This memoir interests me so much because I love reading about mother/daughter relationships and the reviewer says she tells this said story without self-pity, which I think is really brave.
This is another book I have been seeing popping up everywhere:
It was both in EW and Oprah this week.
From Goodreads:
The ultimate fish-out-of-water tale . . .
A child who never quite fit in, Rebecca Dana worshipped at the altar of Truman Capote and Nora Ephron, dreaming of one day ditching Pittsburgh and moving to New York, her Jerusalem. After graduating from college, she made her way to the city to begin her destiny. For a time, life turned out exactly as she'd planned: glamorous parties; beautiful people; the perfect job, apartment, and man. But when it all came crashing down, she found herself catapulted into another world. She moves into Brooklyn's enormous Lubavitch community, and lives with Cosmo, a thirty-year-old Russian rabbi who practices jujitsu on the side.
One article about the book compared the main character to Carrie Bradshaw, and there's nothing that mystifies me more than New York City, so this story is right up my alley.
O Magazine also had a collection of titles they recommended: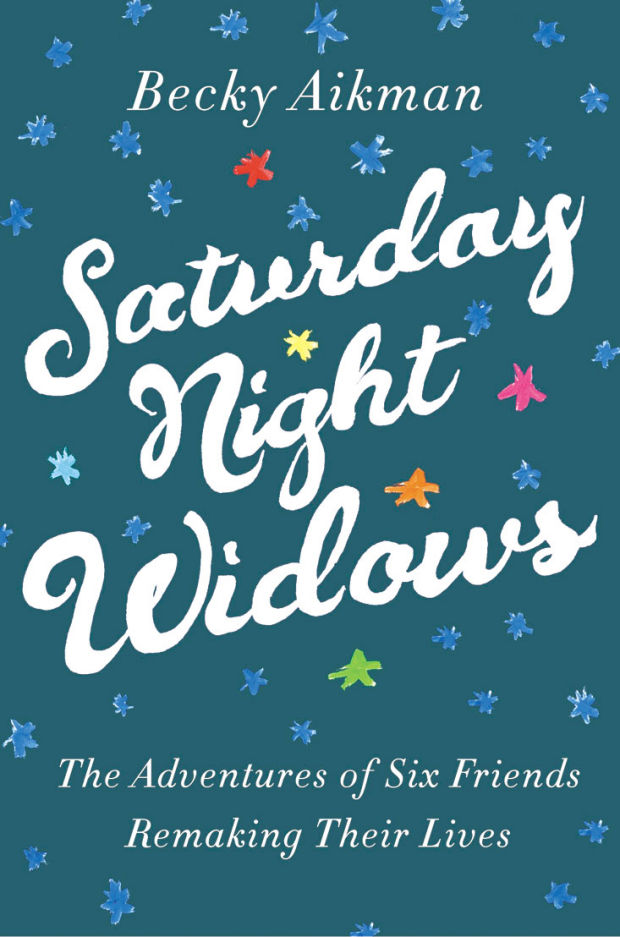 Saturday Night Widows: "The true story of a New York journalist who forms a support group with five other widows, and how together they venture back into life.
Without realizing it, I chose all memoirs/non fiction this week!
Happy reading friends! If there are books you've read about or just recently put on your "to read" list, I want to hear about them!
Coming soon, I will review the book "In The Woods" by Tana French, which I just finished yesterday. Next, I'll be reading Divergent and the American Heiress. I am still listening to The Shoemaker's Wife by Adriani Tragiani, and I know, without even finishing it yet, that I will be one of my all time favorites for years to come.
Thanks Again, Kimberly, for a great swap! Check out her blog here!