Show US Your Books: January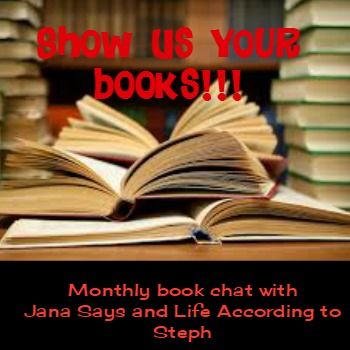 I love this link up!
I've hit a slower couple of weeks with reading this month, mostly because time is flying by and when my head hits the pillow at night, instead of staying up another hour to read, I pass out like a light!
I am finishing up The Rosie Effect right now. After falling head over heels with Rosie and Don in The Rosie Project, I couldn't wait for their "part 2" to come out. But I have to say, even though I love envisioning Don as Sheldon from Big Bang Theory, this sequel just doesn't have the cuteness factor that Rosie Effect gave me. It's just a typical part 2 and I think the whole "Don's quirky and OCD and clueless" thing is getting pushed a little too hard. I plan on skipping ahead a couple chapters tonight and finishing it. I know it's a no no but I can't help it. I have books upon books to read and this one just isn't holding my attention! I will definitely see the movie if it ever comes out!
I finished The Girl on the Train last month, you can read my review here. And I really enjoyed it. It's also coinciding with my new obession over Cold Justice on TNT.
My book challenge is still going strong. I tried to listen to a historical non-fiction about the Kennedys on audiobook but I got really distracted by a ton of new podcasts so I haven't finished it.
Do you have any suggestions on autobiographies I should read?
My next book this month is: Funny Girl by Nick Hornby, which I know I've mentioned before and I should have read it by now, but seriously, someone give me the gift of more time!
Last week, I also re-read some Pippy Longstocking with R2. It's so magical now that she can identify letters. She loves to point out all of the Rs on the page and every time she sees an "M" she says "look, Mommy, your name is in der!" And I die of the cuteness.
What were your books for January? What are you reading now?