Need a new book? Look no further because I've read some great books lately that I know you will love! (Plus one that you can probably skip, so you can save your time!)
Here's a quick summary of the books I've read lately:
When I heard that Judy Blume was writing another book, the Margaret and Deenie inside me shouted with glee. This book didn't disappoint. There is much less talk about periods and teen angst but it still was a winner for me (my tastes have thankfully matured since the 1990s)
In the Unlikely Event is based on the true story of numerous plane crashes that plummeted in Blume's home town in the 1950s. Her story looks into how those events effected several different characters. Her descriptions of the crashes, including news stories and police reports, as well as various characters' personal recollections gives this novel multiple dimensions. Ruby, Christina, Merri, Cathy and more..they all tell a side of the story that the other didn't see and I love how all of it connects in one way or another. It was also really interesting to see how people in the 1950s dealt with tragedy. What a difference from the media circus that occurs in our lives now. These disasters were still felt by other miles and miles away but the stories are told in letters and phone calls and limited news coverage so they are much more personal. Most memorable moment: Realizing a character I loved had died in one of the crashes. I was so involved. It was a riveting story.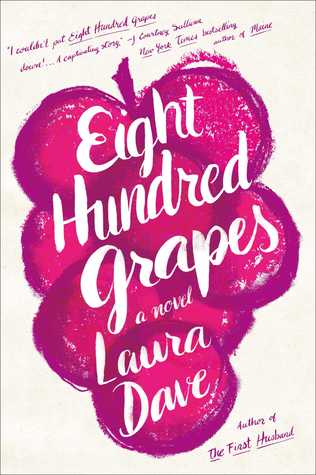 I listened to this family saga on audiobook and I have to say, I just wasn't thrilled. How boring was it, exactly? Enough that I can't remember any of the characters' names. The story has splendid potential: family drama, love triangles and wine. LOTS of wine. What could go wrong? It's just that this book was everything I hate my wine to be. Bland. Boring. Watered down. And no matter how much I drank, I just needed a little bit more.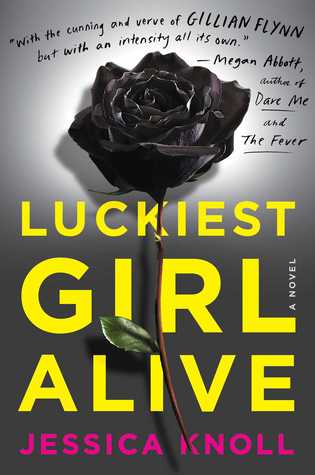 Oh, this book. I'm telling you what. You have to read it.
It's like Dateline meets True Life meets Intervention. I know for a fact this will probably become a movie at some point. The main character is haunted by ghosts of a past no one should ever have to experience. As a teenager in a privileged life, Ani is revisiting the place where her life changed forever and there is a lot of soul searching she needs to do before she does it. There's a lot of hurt involved in Luckiest Girl Alive, you can see the scars of the characters from miles away. You can tell that Ani is deeply traumatized and the author pulls you in so deep, you'll be captivated all the way to finding how what happened that shattered her life. And that's really just half the story. I feel like I should give you more but I don't want to ruin any mystery, it is what makes this book so awesome.
I'm currently reading:
This book, from new author Kate Michaels had me hooked just from the cover alone. It's like the Devil Wears Prada plus the cute girl from SkinnyGirl cocktails. Booze and books. Two of my favorite things, so read it I will!
Plus, it's about a twenties New Yorker slumming around in a classy way, Sex and the City meets Lena Dunham. Her first year of living in the big city had plenty of intrigue and possibilities, but the stranger in her bed and the walks of shame aren't living up to her expectations. I can't wait to see how this stories plays out.
I'm also currently listening to
A judge, a

psychiatric nurse, affairs and illicit chat rooms. Don't let he cushy cover of this book fool you.

This raunchy look at what happens when people don't think they are being watched is just the kind of book I'll need to help me move on since I'm done binge watching Orange is the New Black.
After you've put your book away, I also highly recommend you watch UnReal on Lifetime. You can watch the first 4 episodes online and then catch up on Monday nights. It's a scripted show about producers of a Bachelor type reality show and boy, is it juicy! Just a little heads up for anyone who loves a good show to binge like I do!
What are you reading?