Lately I've noticed a trend in book titles and I couldn't help finding out who this girl is that is popping up on every book cover out there. Obviously, there are tons of books out there with "girl" in the title but these aren't just any books. They're at th top of lists, they're prominent on the shelves and people are raving about them.
She's in the woods, she's on a train, she's in a garden. It's like where in the world is Carmen San Diego for us bookworms out there. So here's a mashup of all the books that are getting some attention out there for being great reads that all have "that girl" in common. Happy reading!
Cheryl Strayed told me to read this. I mean, she told her millions of followers on social media but I like to think she was speaking right to me. Girl in the Woods is the personal account of Aspen's experience of hiking the Pacific Crest Trail just like Strayed's story in Wild. Aspen is reeling after bring raped on her second night of college. Even worse, she's confused and lost after her parents discourage her from going to the police. She sets out to find herself and finds much more on the way. Any story of a woman being brave and overcoming demons and hardships is a book I know has my name written all over it.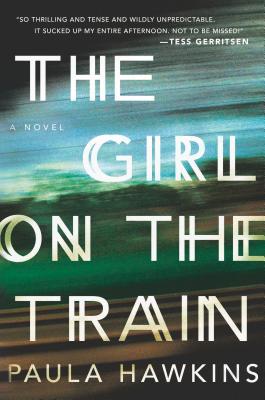 I feel like when the weather starts to cool off and it starts getting darker sooner is the best time to bring out a chilling thriller and this is exactly the book you need for that. I read this a while ago and have recommended it to my fellow bookworms. The girl in this book is a character that you are never really sure if you can trust or not, which is a twist that I always enjoy, especially in a thriller. Rachel takes the train every day and every day she watches a couple who lives next door to an old familiar place that Rachel knows all too well. The mystery couple are Rachel's ex husband's neighbors, who left her and is now married and a father, and she's not very happy about it. She begins to intertwine herself into their lives and it does not end well. To say Rachel is a little obsessed is an understatement but I feel like if I say too much, I'll ruin it. Just read it, but leave the lights on. Read my complete review here.
The Girl from the Garden is generational saga about an Iranian family that explores the traditions and emotional strain that comes from the oppressive culture. This story is inspired by events that actually happened within the author's family. It piqued my interest not only because of the title, but also because of how many layers there are to this family. I'm most interested in Rakhel, whose husband is putting pressure on her as his expectations of a son are not being met, and her fertile sister-in-law is making Rakhel feel even more devastated. This poignant story has me super intrigued.
The setting: The Hampton's, Manhattan and high society. Plus, it's a family saga that goes over the span of several years. The description hints at love triangles, passionate affairs and secrets. Sounds like something I will dive into and love, so I added this to my list instantly.
Girl in the Moonlight is the next book on my list, but currently I am reading Infinite Home (still, I know but I read as fast as my crazy schedule allows, I swear!) and I am listening to The Mistake I Made on audible.
I've also been doing alot of work on the new house, including a new garage door, new screen doors and watching my Mr. Fix It hubs install keyless entry for the garage and a door bell. Now I must go, for our new bedding just came and there are cuddles to be had. There's truly nothing better than new bedding, amiright?