Book Review: Did You Ever Have A Family
I knew I was going to love this book. Almost like when you know without a shadow of a doubt that the gift under the Christmas tree is the exact gift you have been pining after for months but you have to wait to unwrap it.
I saw this book in my "to-read" list for months and each time I saw it, a tingling started in the back of my brain in anticipation of reading it. I may have even prolonged reading it because I didn't want it to end, even before I had read the first page.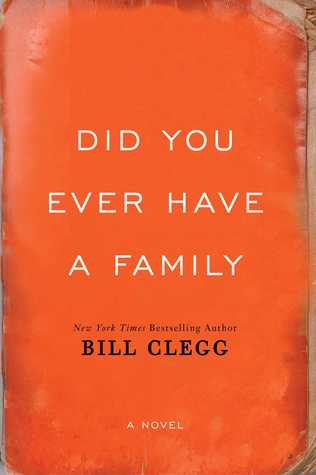 The characters in this book live in a small town in

Connecticut. They are torn apart when a fire takes the lives of several of their loved ones and suddenly, instead of the wedding they had all been planning for, they are planning funerals.
In their own words, mothers, fathers, lovers, friends and acquaintances share their stories of the loved ones they have lost. By coincidence, some of the characters end up in a tiny little hotel thousands of miles away and the story about how they are all connected made my heart do this funny little pitter patter as I read.
And then just when you are wrapped up in the emotional roller coaster of everyone's sadness, you realize you also need to know how the fire started because you're looking for someone to blame for everyone's pain.
Just be warned. You'll need a comfy spot where you can read for hours because you won't want to put it down (or in my case, be able to stop listening to it) and also, because this book is sad, make sure you have Netflix on the ready so you can binge on some Friends or HIMYM to get your spirits back up. Warning, do not binge on Parenthood while reading this book. You will get a major case of the sads.
But it's still worth it because I feel like we learn alot about ourselves when we experience another person's plight by listening to their stories. We put pieces together about things that are missing in our own lives or realize that our feelings aren't all together that different, which is comforting.
It is always a good reminder that everyone else has a story and every person you pass in the grocery store is living a story you have no idea about, so always be kind. In my own life, this book made me take a deep breath in response to the things that I think are "going wrong" or the things/people that stress me out. In the long run and in comparison to the characters in this book, and the families who lose loved ones every day, my problems are minuscule. That is so grounding to remember.
This is one of those books that makes me want to have coffee with its author and just listen to what led to the telling of the story and if there was inspiration from life behind it and what else he can tell me about the characters. So Bill Clegg, if you read this, let's grab a cup of joe and you can help me write my own powerful novel someday, what do you say?