Show Us Your Books
Show Us Your Books: October, with Steph and Jana:
Talk about your books, you ask? Well that's sure easy! Thanks Steph and Jana for having such a fun link up and thanks to me, for FINALLY remembering to write a post for it. I seriously intend to recap the books I've read every month but I always forget and then face palm myself as soon as I see everyone else's posts. Seriously, this is the best way to add some great reads to your "to read" list so go check out the other bloggers' lists!
This past month I found some really good ones, especially considered I spent most of the weeks leading up to Halloween reading "Scary Stories to Tell in the Dark" with R1. Which I can't say I minded one bit!
This doesn't really count since I just started it last night, but I wanted to share this beauty because I know I am going to love it:
I'm super excited that she put some of ther quirkiness on a page. It's just a collection of her stories and memories about growing up in Hollywood. I think she is a truly grounded person who as flourished in her role as a mother. So far, sooo good!
The Brockhurst File I recieved from a blogger friend and I was super excited to get started on, mostly because I am addicted to shows like Forensic Files and 20/20. I have to say that even though I wanted it to sweep me away, just like How To Get Away With Murder does every Thursday, this just didn't do it for me. I think maybe it was the onslaught of several characters that you meet within the first pages that made it hard to keep straight. But if you can get thru the confusion of the first couple chapters, it has a creative storyline.
After You by Jojo Moyes - I literally flew through this one. You can read my review to get my full opinion but if you read the first book, Me Before You, then it's a natural progression to read the follow up story. I wasn't disappointed!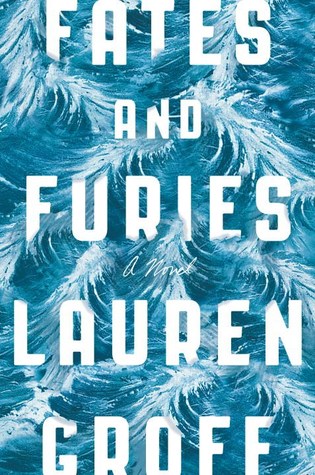 Fates and Furies by Lauren Groff: I listened to this on Audible. This is a book with 2 parts but many, many layers. It's a page turner with crazy twists that gives the reader insight that we unfortunately are denied in real life. The characters and loathing and lovable, an addicting combination. Great read.
I posted my review for Brooklyn yesterday. I was said to see it end and said that it didn't have way more details but I still loved it. I love the era, the setting, the characters. Everything. Seriously excited to see the movie!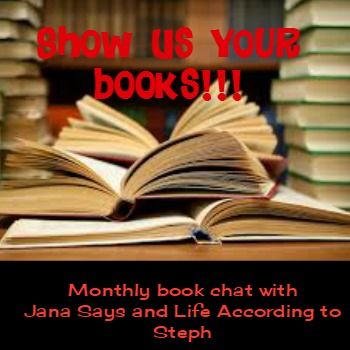 Life According to Steph & Jana Says
I can't wait to see what everyone else has been reading!