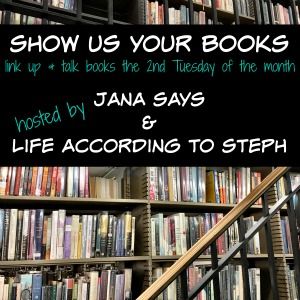 This might be kind of a whomp post but I felt like there's this side of bookworming that I never talk about, which is to admit that there are many books that I start...but don't finish.
Gosh, it felt good to finally admit that.
There were several that I started in the past couple of weeks that have just not held my attention.
The Readers of Broken Wheel Recommend - I really, REALLY wanted to like this book, and I still like it, it just moved way too slow to keep me distracted enough not to start a new book. Which is exactly what happened. My favorite part was the many references to other books and it's a great list! There's just not enough interesting conversation and action to keep my interest, which makes me sad because it's got a lot of potential. This is one that although I did put down for now, I may pick up later.
The Turner House - Too many characters, too much jumping around and nothing too interesting except a couple lost souls and an old house. Snooze.
A Little Life - I listened to this about halfway through on Audible and it wasn't memorable enough for me to remember what happened between car rides. I liked the characters alot. Four life long friends, one of whom has a strange ailment that the others don't know the story behind. I need fast-paced stories to keep me entertained during my commute and this just didn't do it for me
Here are the books that I actually DID finish this month that I really really loved:
My Name is Lucy Barton by Elizabeth Strout was really powerful. It's short- I read it in just a couple days. It's about a woman who, while bedridden after a serious illness, comes to find herself face to face with her estranged mother, whom she hasn't seen in almost a decade. She finally gets to talk to her mother about their past that have been plaguing their relationship. It's really just a stream of storytelling that is riveting and heartfelt. You get to see Lucy as a child, a woman on the verge of adulthood, and then later as a mother and wife. I just loved watching her develop and see her grow. Her experiences, that paths she chooses and the forgiveness she finally gets to give...it's all just very pleasing to read.
I listened to
Beasts and Children
on Audible. It was a great easy listen, mostly because there are several stories within the book and the author has a great, no-nonsense story telling manner that keeps you interested but is also descriptive and in depth. It was hard to listen to because it's basically all about children who are either left behind or not taken care of by the people who are supposed to love them above all else. There are alot of relationships with pets and humans that really pulled at my heart strings. There was a scene with a boy and his beloved dog that had me crying like a baby...
It's tough to see the world through eyes of children who think or assume that their parents' love for them in unending or unconditional and what a harsh reality it is when they are finally old enough to understand that it's not.
The Longest Night
was really good. It started off just a tad slow but by the end, I was really into it. It's about Paul and Nat Collier. He's stationed at a nuclear reactor site in the middle of nowhere and she's a young wife trying to navigate army life as a mother . It's loosely based on America's first nuclear accident in Idaho in 1960. There are many side stories going on and you are on the ledge the entire time about things you know are going to come tumbling down... It was a very tense story, as the characters hid secrets from from another, about their jobs, their feelings and the lives they lead when no one is around.
Right now, and probably for a while because it's HUGE, I am reading:
My favorite people over at Book Riot have been raving about this and even though the language is pretty thick and it takes some concentration, I think I am going to really like it. It's about an opera singer with a secret past who has always dreamed of starring an opera that was written only for her. Alas her dream finally comes true when she is approached by a mysterious writer who has a story that he wants her to star in. The only problem is that the opera is the story of her life that no one except her and a few others know. Now she must decide if she wants to risk people knowing who she really is and uncovering the past she has tried to hide in order to become the world famous opera star she has always dreamed of being. Or, keep her secrets hidden, where they belong? All this in mid 1800s France. Yes, please.

What was the best book you read in February?