Trying to keep up with all the books I want to read is like... I don't know but it's nearly impossible. So in case I lose track, here are a few that I have added to my Goodreads pile!
Kit Owens harbored only modest ambitions for herself when the mysterious Diane Fleming appeared in her high school chemistry class. But Diane's academic brilliance lit a fire in Kit, and the two developed an unlikely friendship. Until Diane shared a secret that changed everything between them. (Goodreads, Little Brown & Co.)
Harry Tabor is about to be named Man of the Decade, a distinction that feels like the culmination of a life well lived. Gathering together in Palm Springs for the celebration are his wife, Roma, a distinguished child psychologist, and their children: Phoebe, a high-powered attorney; Camille, a brilliant social anthropologist; and Simon, a big-firm lawyer, who brings his glamorous wife and two young daughters.
But immediately, cracks begin to appear in this smooth facade: Simon hasn't been sleeping through the night, Camille can't decide what to do with her life, and Phoebe is a little too cagey about her new boyfriend. Roma knows her children are hiding things. What she doesn't know, what none of them know, is that Harry is suddenly haunted by the long-buried secret that drove him, decades ago, to relocate his young family to the California desert. As the ceremony nears, the family members are forced to confront the falsehoods upon which their lives are built.
Set over the course of a single weekend, and deftly alternating between the five Tabors, this provocative, gorgeously rendered novel reckons with the nature of the stories we tell ourselves and our family and the price we pay for second chances... (FlatIron books)
On a sunny beach in the French Riviera, Yvonne and Huda relax by the sea. But as their vacation unfolds, their troubled pasts seep through to the present. Both women spent their childhoods in Beirut--Yvonne raised in a Christian family and Huda raised in the Muslim faith--and find that while they left their families behind, they are still unable to escape their families' reach. As the novel unfolds, and as the story moves back in time to Beirut, and then forward to London, both friends undertake their own quests for romance and love. Here we follow the tumultuous lives and occasionally shocking choices of these two complicated, deeply engaging women torn between the worlds they were born into and the worlds they've created for themselves. (Goodreads, Pantheon, Knopf #partner)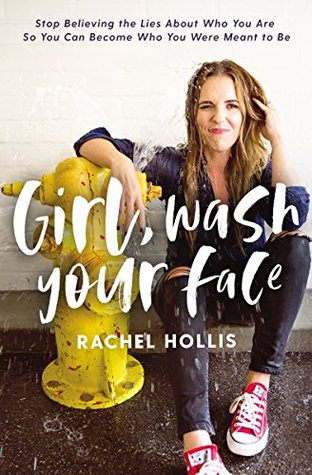 Founder of the lifestyle website TheChicSite.com and CEO of her own media company, Chic Media, Rachel Hollis has created an online fan base of hundreds of thousands of fans by sharing tips for living a better life while fearlessly revealing the messiness of her own. Now comes her highly anticipated first book featuring her signature combination of honesty, humor, and direct, no-nonsense advice.
Sarah Jessica Parker's first book for her new imprint, (SJC for Hogarth).
A Place for Us
unfolds the lives of an Indian-American Muslim family, gathered together in their Californian hometown to celebrate the eldest daughter, Hadia's, wedding - a match of love rather than tradition. It is here, on this momentous day, that Amar, the youngest of the siblings, reunites with his family for the first time in three years. Rafiq and Layla must now contend with the choices and betrayals that lead to their son's estrangement - the reckoning of parents who strove to pass on their cultures and traditions to their children; and of children who in turn struggle to balance authenticity in themselves with loyalty to the home they came from.